ISO 9001:2009-Certified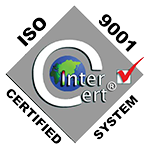 ISO 9001:2009 is a family of standards and guidelines for quality in the manufacturing and service industries from the International Organization for Standardization (ISO). ISO certification ensures that the processes that develop theproduct are documented and performed in a quality manner.
ISO 14001:2005-Certified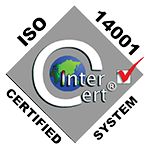 ISO 14001:2005 is the international specification for an environmental management system (EMS). It specifies requirements for establishing an environmental policy, determining environmental aspects and impacts of products/activities/services, planning environmental objectives and measurable targets, implementation and operation of programs to meet objectives and targets, checking and corrective action and management review.
STMC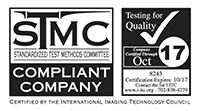 STMC stands for the Standardized Test Methods Committee. The International Imaging Technology Council (Int'l ITC) administers the STMC program, assures its proper usage and polices against misuse of the STMC program and logos. For more than a decade, the STMC symbol has been the remanufacturing industry's indicia of quality. The test methods are used to evaluate toner printer cartridge performance. STMC uses certain ASTM test methods to evaluate a finished cartridge in comparison to another cartridge, typically an OEM cartridge.
DIN 33870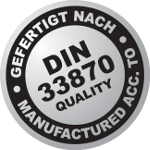 Requirements and tests fort he reprocessing of used (monochrome) toner cartridges.  The standard defines characteristics and functions after the preparation as well as tests to demonstrate purpose of use.
DIN 33870-1 DIN 33870-2
DIN 33870-1 for monochrome toner cartridges.
DIN 33870-2 for colour toner cartridges that are used in colour printers
These standards define requirements and tests for the preparation of original toner cartridges (OEM) It is also included the ISO/IEC 19752 (Yield). Furthermore environmental and sustainability aspects are taken into consideration
The standards represent:
Remanufactured Original-cartridge OEM
Proven yield
Proven  quality
Clearly characterization and labeling
Detailed tests reports
Environmentally production
DIN 33871-1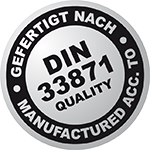 The DIN 33871-1 ensures that remanufactured ink cartridges with print heads and ink tanks provide a consistent printing quality
ERN

PRINTek is the member of the European Remanufacturing Network. ERN is a European Commission funded 2 year project with the ambition to:
encourage new businesses to take up remanufacturing
help existing remanufacturers improve their operations
improve competitiveness of remanufacturers domestically and internationally
create greater awareness of remanufacturing in the public and policy makers to increase demand and address barriers
MATUSZ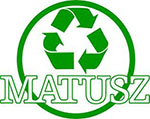 PRINTek is founder and proud member of MATUSZ-The Hungarian Cartridge Remanufacturers Association.